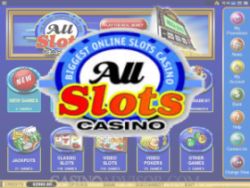 A middle aged man from Australia, Franc, decided to sign up to an online casino account in December. He just wanted to have a bit of fun, with playing games on his mobile phone the main motivation. After looking around at casino reviews, he chose All Slots because of their game selection and reliability.
Little did Franc realize that the $50 he added to his All Slots account would end up winning him more than $50,000. It was the progressive slots game Cash Splash that got him the massive win, with Franc getting lucky during the five reel mobile game.
It was a regular evening for Franc as he sat on his couch and played mobile slots games with the TV on in the background. He was almost going through the motions and placing bets when he suddenly realized that his account balance was $50,000. At first he thought it was a joke. Perhaps he was experiencing a technical error in the game? "I was about to have a heart attack," he exclaimed. "It came as a complete shock to me."
It took Franc a few minutes to realize that he had really won the money. He closed and opened the game a few times to re-check his account balance, and he also went on his computer to confirm the figure. When he kept seeing $50,000 on the screen, he realized that he had won a progressive jackpot.
The Vice President of All Slots was very happy with Franc's win. "It is great when one of our players gets to win a jackpot. No one can replicate the feeling of elation Franc experienced, but everyone at All Slots is delighted for him," said Mr. Brickman.
Cash Splash has always been a popular game at All Slots Casino. There are five reel and three reel versions, with both tied to progressive jackpots.
Aussie Nets $50,000 at All Slots Mobile Casino