The Crown Melbourne Casino has been given a huge bit of funding from the Australian government. This move comes in a bid to placate the casino, with friction between the government and Crown Melbourne over gambling regulations. A $200 million compensation package has been developed and will pass through parliament before the end of the month.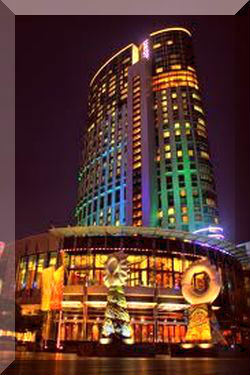 People in government claimed that this was an extraordinary and unprecedented move, with casinos rarely getting aid packages from the government. In fact, casinos are meant to provide huge financial wealth to their state governments through taxes.
The idea behind this compensation package is to encourage casinos from taking further steps to prevent gambling addicts frequenting their establishments. Since a lot of the money made by casinos comes from addicted gamblers, these compensation packages may go along way towards softening their losses.
Compensation –
The deal states that the taxpayers will provide $200 million over a set period whenever the Crown casino runs into problems. These problems must be losses related to stricter bans on gambling addicts from casinos.
The Crown will return this favor by providing substantial payments to the government over the next ten years. They are expected to provide close to a billion in taxes, with the first payment due in November.
Unprecedented –
There are some people who are worried about the nature of this deal. While the compensation deal satisfies Crown Casino for now, what is going to happen in the future? If future governments want to add stricter gambling laws, or a ban of smoking in certain casino areas, how will casinos react to this? Will they accept the changes or demand more money through compensation packages? This parliamentary deal sets a dangerous precedent.
The compensation package has been compared to the types of deals that tobacco companies tried to strike when bans on certain types of advertising were put in place.
Australian Parliament Finds Agreement with Crown Melbourne