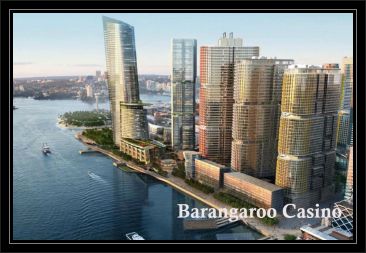 The highly anticipated Barangaroo casino is slowly completing its conceptual plans, which are being released to common public. To entice high rollers the casino will have a separate venue, which will be built like a tower hotel over the Sydney harbour for a bird's eye view of the area which will cost around $1.5 billion. The eighth concept plan of the casino, which was revealed earlier this month, includes a glass tower along with an exclusive VIP section and hotel. Planners are hoping it will be approved this time after all the efforts they have made to improve on design and structure for the eighth time. If this particular design structure is approved the Sydney Barangaroo Casino will be the second highest structure in the city.
Previous casino designs
The present design given for approval is far more sophisticated and artistic than the previous designs presented to state government for approval. First of the designs if approved would have become an eyesore as it looking like a seaside hotel jutting out into the harbour. According to the designers there are so many interested parties involved in this project that it is difficult to satisfy all of them. When the proposal was first made about building a casino in the harbour area by James Packer of Crown Casino there were protests that it would destroy the ecology of the fragile Barangaroo region, which was earlier used for fishing and shipping activities.
Concept of Crown Sydney
The pet project comprises of a six star casino and a high roller casino with hotel rooms spread across 75 floors. When Crown Sydney opens in 2019, it will be the second legal casino in Sydney with membership restriction for VIP's and high rollers only. The budget put before Premier O'Farrell, states that this combination of casino, restaurant and hotel at Barangaroo Central will have an outlay of AD $1 Billion to attract tourists to the area.
Sydney's Barangaroo Casino Unveils $1.5 B High Roller Venue